In honor of National Suicide Prevention Month this September, we're highlighting artists who've teamed up with Chicago-based nonprofit Hope for the Day to bring awareness to the cause. Longtime Threadless partner Hope for the Day opens up conversations about mental health in an attempt to inform, educate, and change the narrative around suicide prevention, education, and awareness.
Tragically, suicide completion rates continue to increase. Oftentimes stigma around mental health keeps people from asking for help, sharing their struggles, or simply having a conversation about their experience. Hope for the Day takes action in real and meaningful ways through education and outreach programs like their Sip of Hope coffee shop and resource center. Read more about the nonprofit's origin and work in our feature for Mental Health Awareness Month in May.
As artists and advocates for art, we strongly believe in expressing feelings, sharing stories, and how that plays a powerful role healing trauma. Andrea Bell, Hillary White, Steven Rhodes, Anna Lisa Schneider, and Alex Solis have all created new designs that focus on mental health and suicide prevention. Along with each piece, they've shared their own words of hope. All these designs are featured and available in the Art Gives Me Hope Collection—made possible by these artists who've donated their work to Hope for the Day's Artist Shop.
Andrea Bell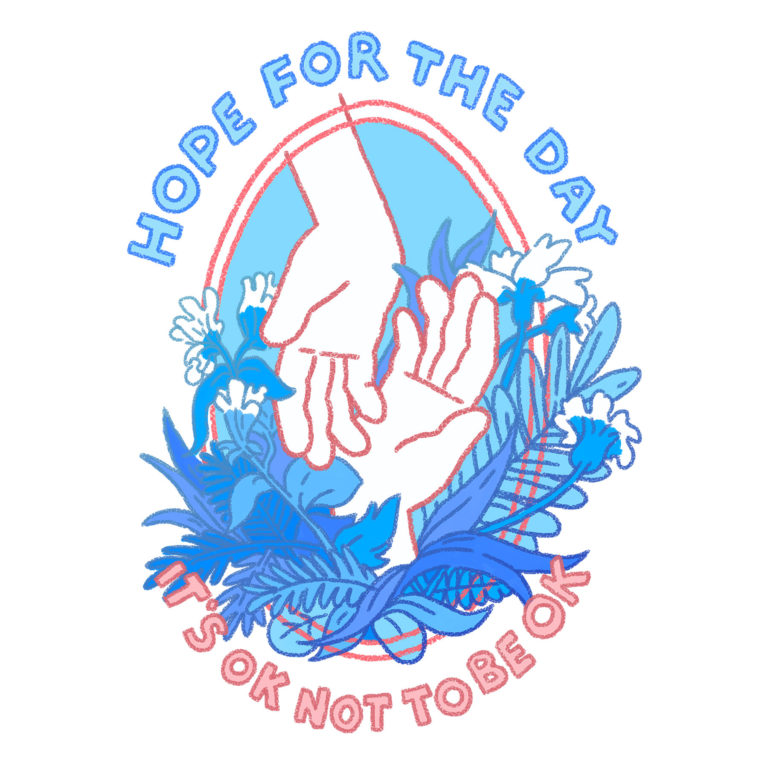 "The moment someone reaches out to hear about what you've been through, is the exact moment a seed for healing is planted."
View more of Andrea's designs in her Artist Shop.
Hillary White
"My design was inspired by my own (lengthy) dark struggles and aftermath. The rose is representative of something greater and more beautiful coming from a painful experience. 'Love the moment. Flowers grow out of dark moments. Therefore, each moment is vital. It affects the whole. Life is a succession of such moments and to live each, is to succeed.' —Corita Kent"
View more of Hillary's designs in her Artist Shop.
Steven Rhodes
"For me, sometimes it's important to take some time out and be alone for awhile. I don't think we need to feel guilty or selfish for having some alone time now and then. In fact, I think it's kinda essential for my wellbeing. :)"
View more of Steven's designs in his Artist Shop.
Anna Lisa Schneider
"It doesn't have to be you against the world. We're all in this together."
View more of Anna Lisa's designs in her Artist Shop.
Alex Solis
"Everyone has ups and downs. I created this because some of the days, it feels like the downs are endless, but it's important to know that it's ok to sometimes feel a bit down and hope this brings a little sunshine to someone going through a storm."
View more designs from Alex in his Artist Shop.
Karen Mooney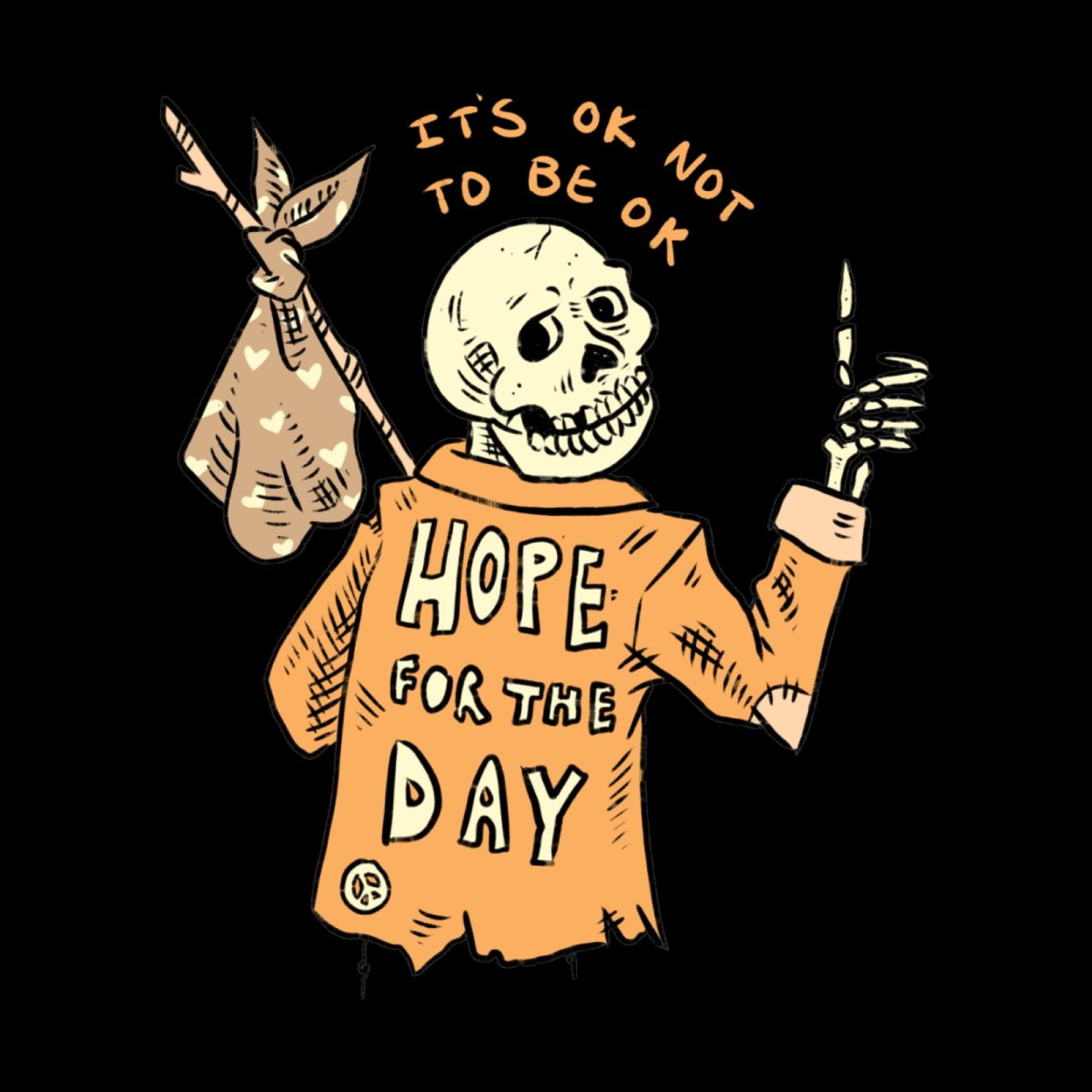 "Down But Not Out was inspired by my own ongoing struggles with mental illness and the percipience that comes from having weathered the storm more than a few times."
View more of Karen's designs in her Artist Shop.