Stuck on what to get the geek, cat-lover, or outdoorsy person in your life? Don't get frozen with last minute gift shopper's anxiety! There's still time to order your gifts and receive them before Christmas and Hanukkah, but time is ticking! So to help you figure out what to get for the [INSERT TYPE OF PERSON HERE!] in your life, we've put together this handy gift guide.
Happy gifting!
.     .     .
The Creative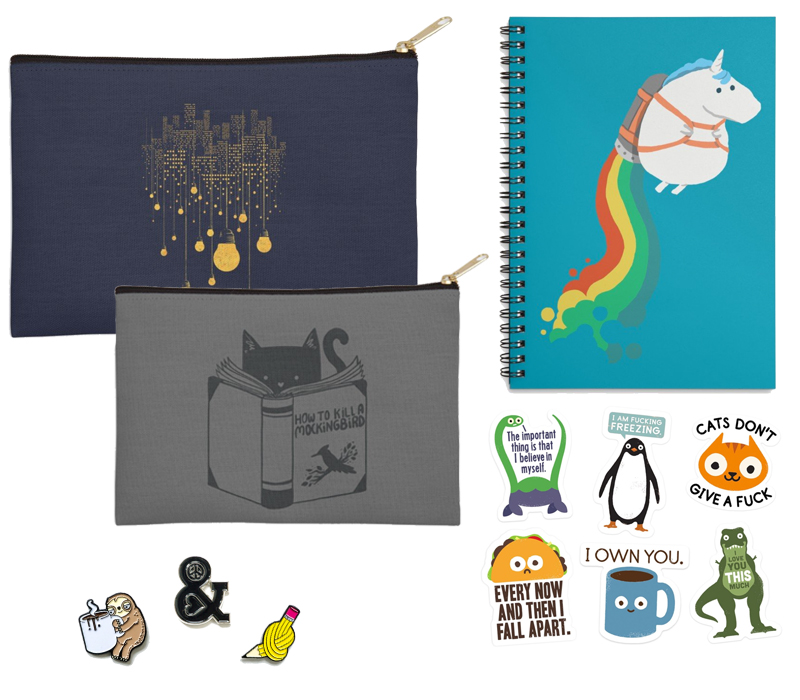 We all know at least one super creative person, even if that someone is you! (You need holiday gifts too – treat yerself). So why not get them gifts that are practical and will pique their right brain? Get different sized zip pouches for your creative friend to carry all of their copics, pencils, and art tools in. Pair that with a rad notebook to fill with sketches or writings and some stickers they can stick all over that notebook and boom: you've got the perfect gift!
Shop creative designs now!
The Outdoorsman/woman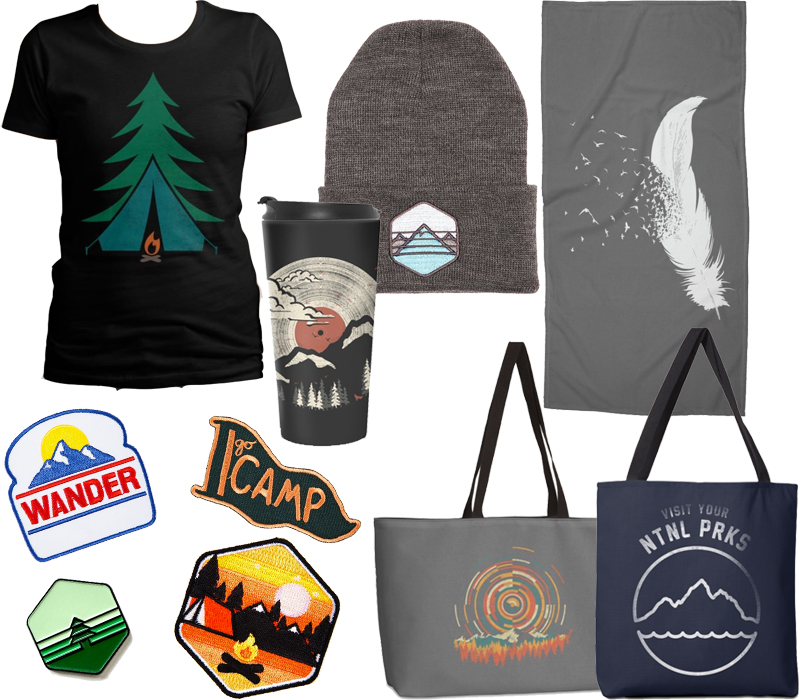 Get the outdoors(wo)man in your life all the gear they need to either take a hike or indulge their wild(life) side by curling up and watching Animal Planet amid the creature comforts of their living room. Give them a weekender bag to hold all their gear in, along with some patches and pins to decorate it. Or maybe a travel mug and towel they can take on their journey.
Shop Outdoorsy designs now!
The Space Nerd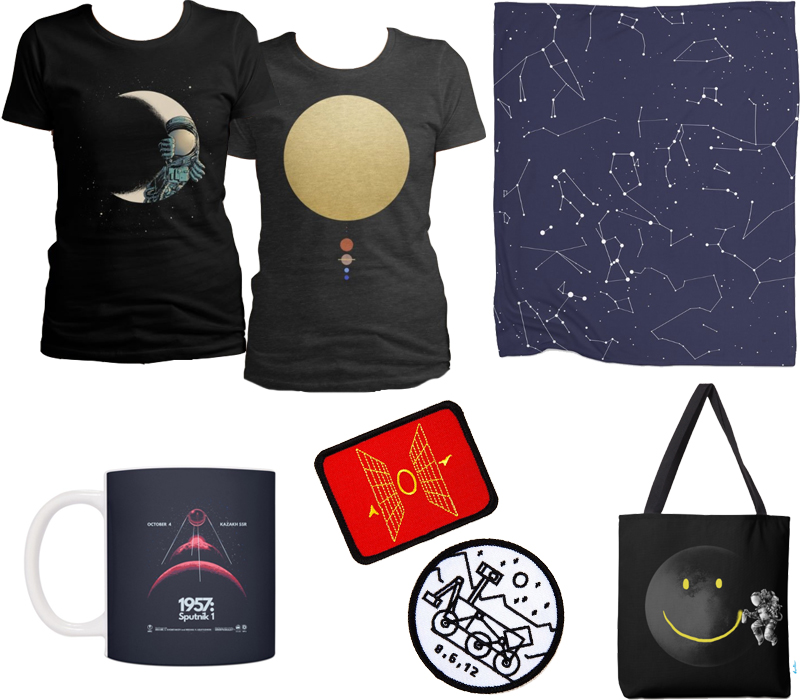 Holiday gifts: the final frontier. Get the spacey one in your life gifts they'll love, like graphic tees (can't go wrong with a space-themed graphic tee) or a geeky constellation blanket to lay on while they stargaze. From the silly space designs, to the historical and scientific, there's something for every level of space geek.
Shop Space designs now!
The Pop-Culture Buff Who Understands Every. Single. Reference.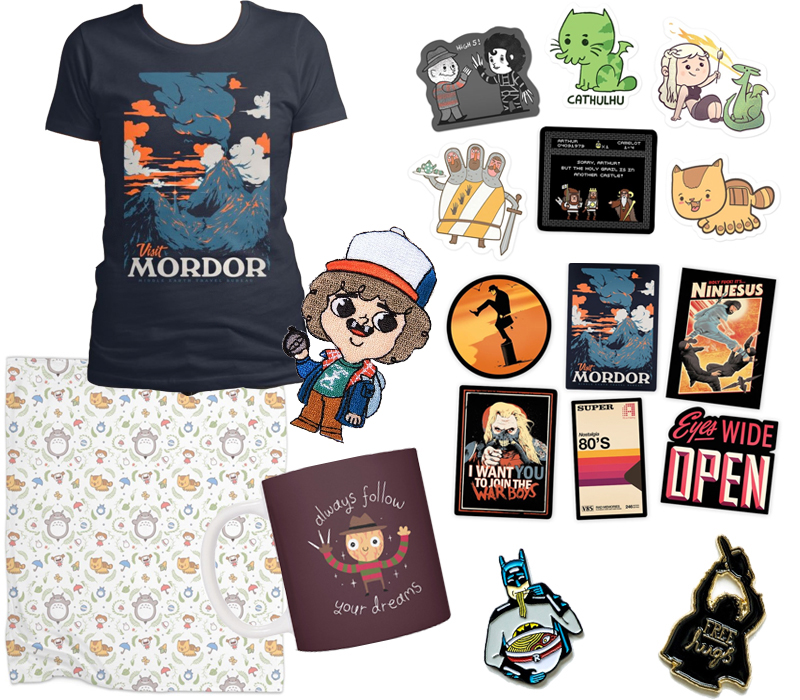 We all know that one person who knows every line, every reference, every scene from every movie. They're the best to have on your team for trivia night…but man, can they be hard to shop for. So what do you get for the person who knows every reference? References, puns, and pop-culture nods they'll appreciate, of course.
Shop Pop-Culture designs now!
The Jokester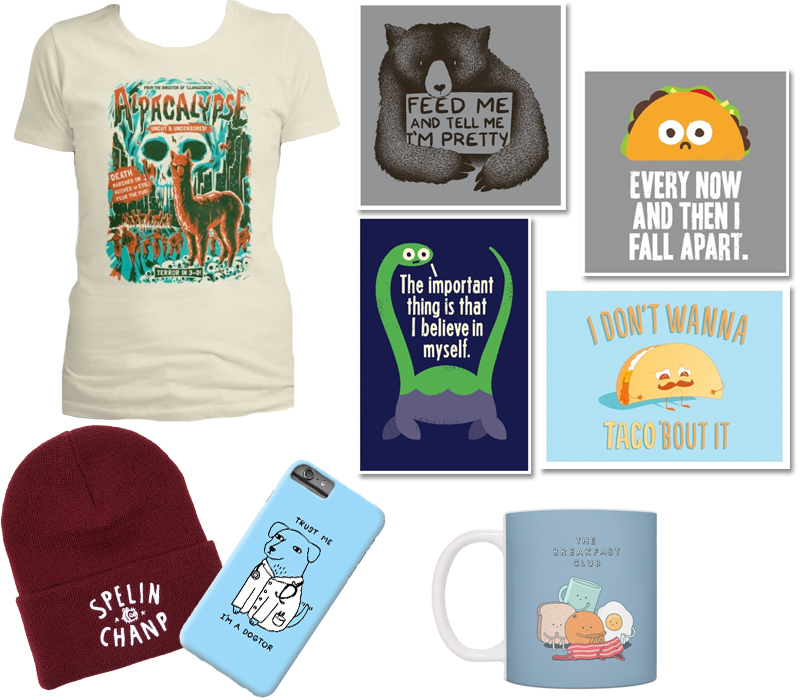 Get something that will get a laugh out of the person in your group who's always making everyone else laugh. Graphic tees, cheeky art prints, and punny mugs are just a few things you can get for 'the funny one' in your life.
Shop funny designs now!
The Gamer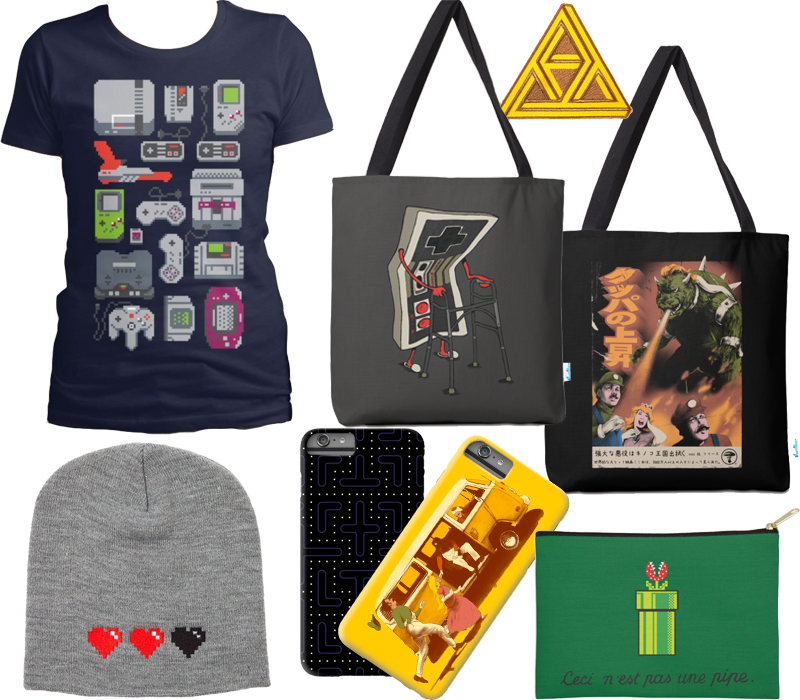 They have every game, so get them something that reps their gamer side when they're away from the console! Try getting a zip pouch for the tabletop gamer to hold their d20s in, or video game themes phone cases for when they're out and about…and using their phones as a console.
Shop video game designs now!
Let them decide!
Let's be real – some people are hard to shop for, some people just know what they want, and others…we don't really know well enough to pick out a gift for. So give them the gift of whatever they want with a gift card!
Buy a gift card now!