The scariest thing about Halloween isn't the ghouls. It's not the ghosts or the risk of getting a trick over a treat. No, friends; the true horror of Halloween is how freakin' quickly it sneaks up on you. 😱 Oh yeah, this got existential.
Seriously, it's hard to believe that Halloween is less than two weeks away! Are YOU ready to party it up on Hallow's Eve, costume and all? No? …Me either. So with creative assistance from Betsy on our help team, here's a handy guide of last minute, tee-based costumes that are equal parts easy to put together, comfy AF, and best of all, won't break the bank!
.     .     .
Vincent Van Gogh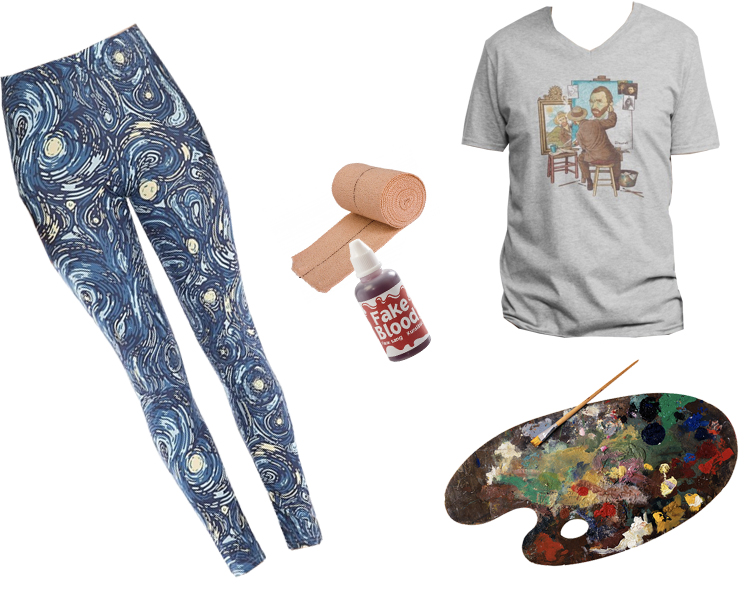 Add: Gauze and fake blood to wrap around your head (let's be real, the whole cut-off-ear thing is really the cherry on top). | A paint palette and paintbrush (maybe don't paint on people, though – that might not go over well).
Zodiac Killer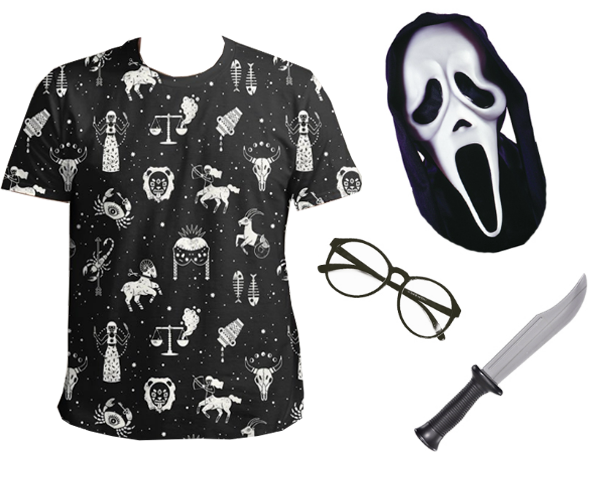 "Strange Fortunes" by Camille Chew on a sublimated tee
Add: Fake knife | A scream mask, or just the classic Zodiac Killer glasses | If you really want to take it a step further, leave creepy handwritten post-it notes everywhere.
Classic Skeleton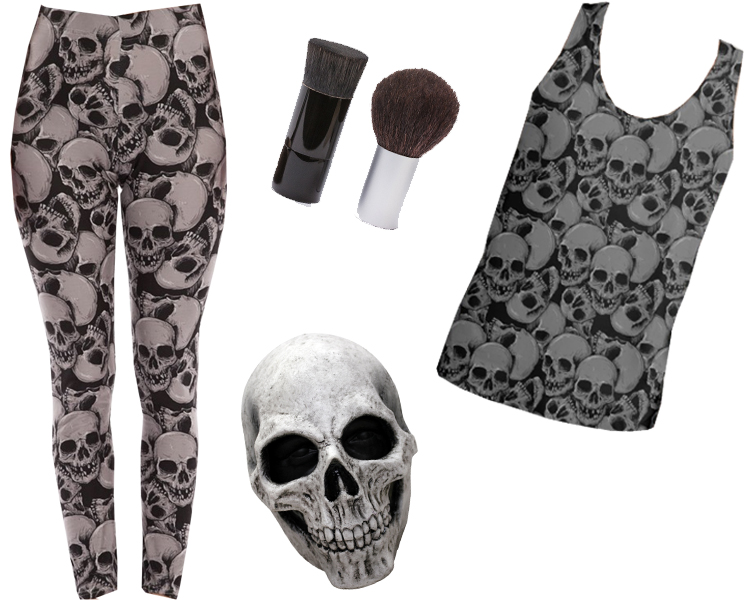 "A Lot of Skulls" by Lucas Dutra on leggings and a sublimated tank
Add: Skull Mask or skull makeup | Consider perfecting your lurking abilities.
Seymour from "Little Shop of Horrors"
Add: A little succulent or air plant to carry around the whole time (definitely name it Audrey II, break out into song with it occasionally). | Glasses
Zombie Cat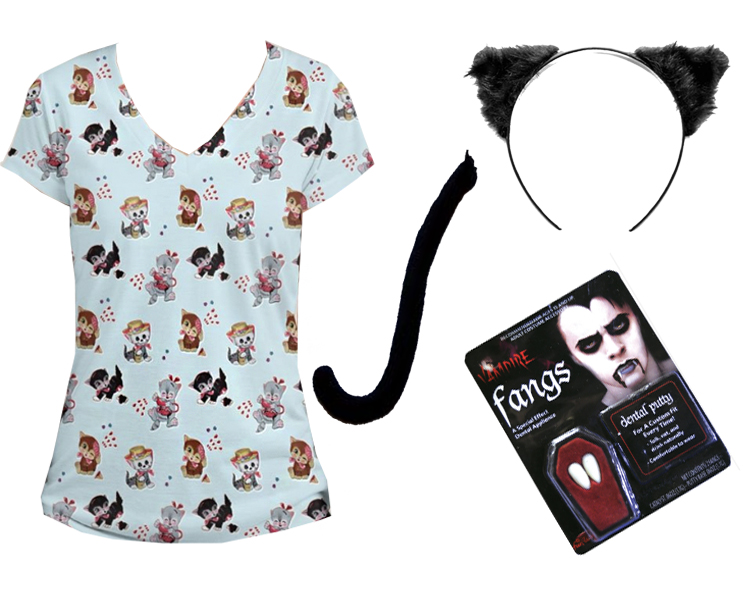 "Zombie Cats" by Anion on a sublimated v-neck
Add: Cat tail and cat ears | Vampire fangs.
Tourist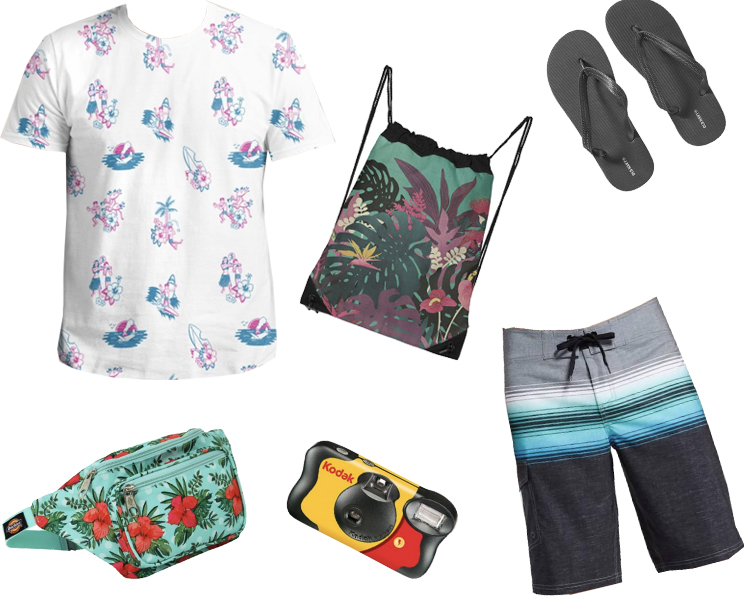 "Luausy Vacation" by Stef Bruurs on a sublimated tee | "Tropical Tendencies" by Michelle on a drawstring bag 
Add: Fip flops | Disposable camera | Fanny Pack | Swimming trunks or board shorts | Maybe a dad hat.
Witch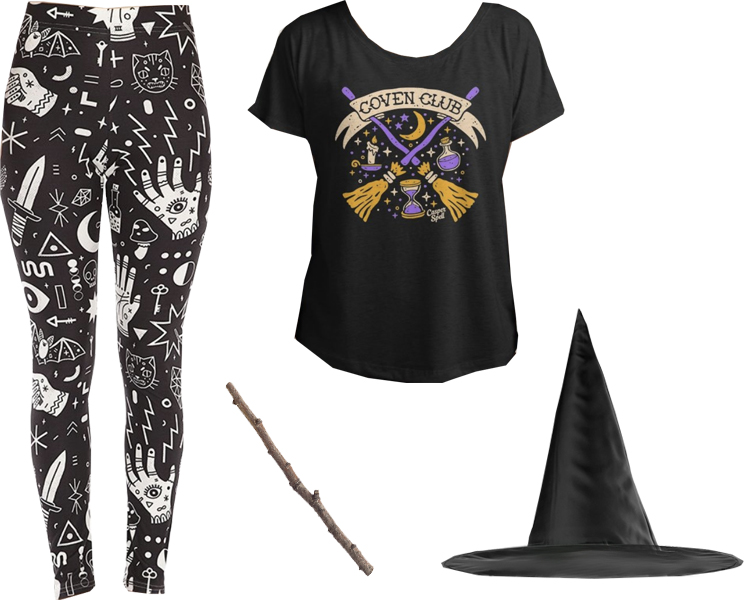 "Witchcraft" by Camille Chew on leggings | "Coven Club" by Casper Spell on a women's dolman
Add: Witch hat | A wand (this one's just a stick! You can shave down some of the bark to make your very own wand – for FREE! It works; trust me, it's worthy of the premiere of the last Harry Potter movie (true story).
Dogtor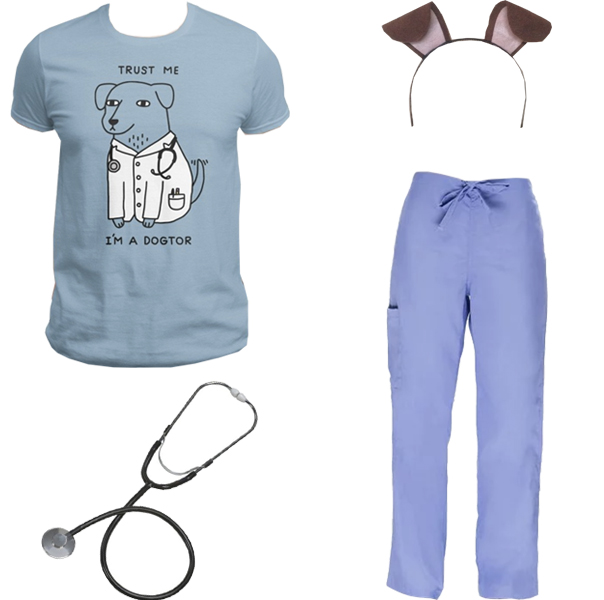 "Dogtor" by Joel Robinson on a tee
Add: Stethoscope | Dog ears | Scrub pants | Prepare as many puns as you can think of.
Marathon Runner Who Knows What's Up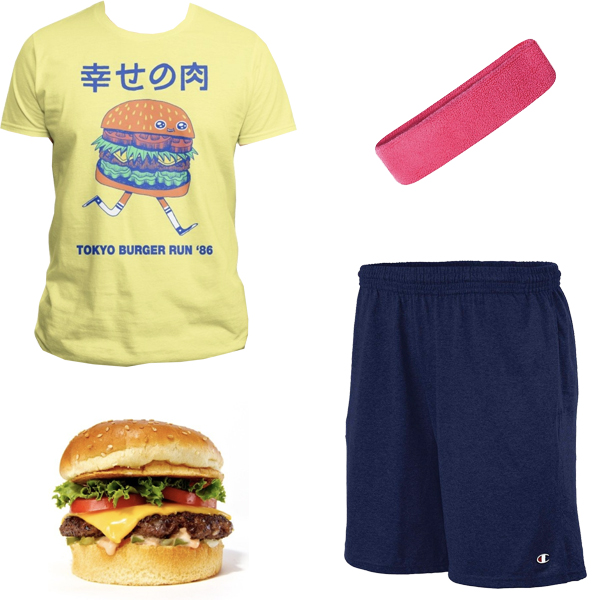 "Burgerman" by zackolantern on a tee
Add: Sweatband | Gym Shorts | BURGER!
Cereal Killer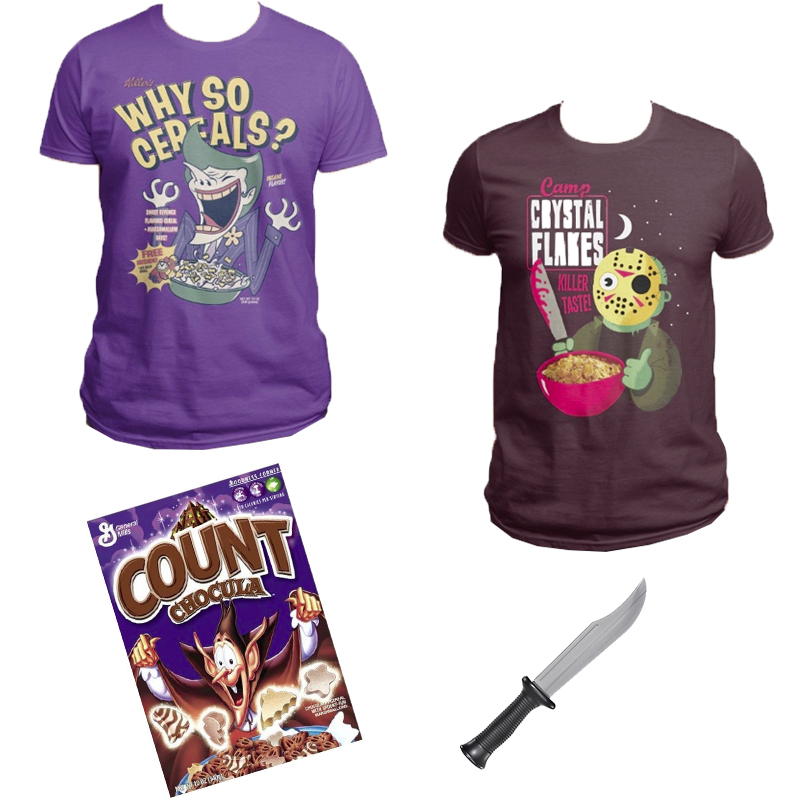 Add: A cereal box (preferably Count Chocula, because how can you not?), which can serve as a really awesome portable snack that you can carry with you, as a great way of carrying a box of Halloween candy around, or stick a fake knife through it to really sell the look. Speaking of which… | Fake knife 
A Cat-Piloted Cyborg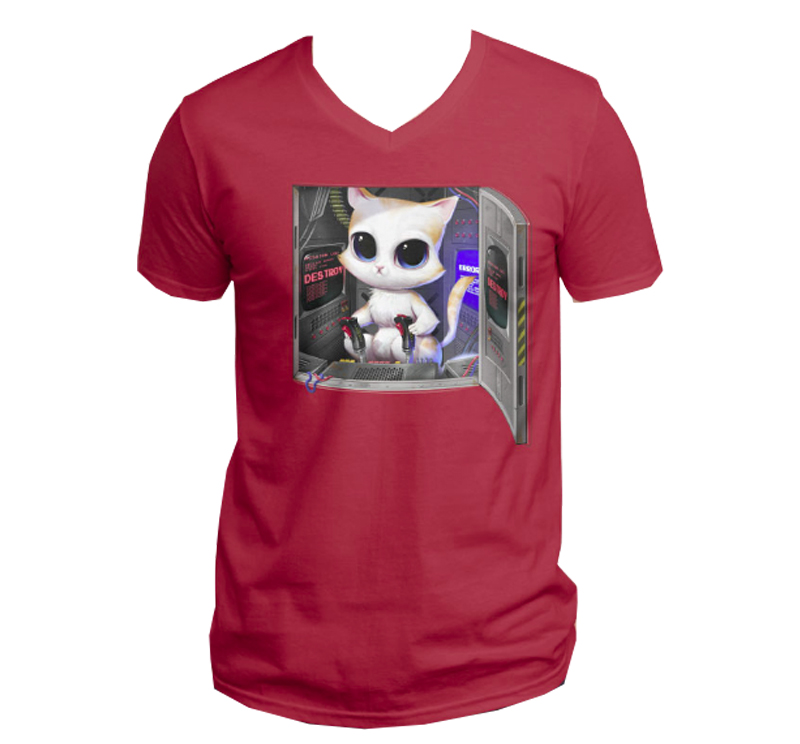 The ultimate in tee costumes! No other props required. Just put on the tee and you're ready to go!
Snag even more Horror designs here!